The offseason is one of the most interesting times of the year for a football fan. Not because of on the field action, but because of what goes on in with management decisions. The months between games is when most moves take place in the NFL, and for those interested in what goes on behind the scenes of their favorite teams, this is an exciting period of time.
Looking at the trades, the free agents, the contract negotiations, and so on is interesting because this affects the future of the teams. If your favorite team has recently decided to not extend the contract of a top rated defensive lineman, the odds are that he will be picked up quickly by another team.
This can put a fan in an awkward position. Think of all of the Green Bay Packers fans that loved Brett Favre. How do you think they felt when he went to first the Jets and then the Vikings? This was not an easy thing for fans to comprehend, and this was only one of many changes like this that occur. The only difference with Favre was how high profile of a player he was, how long he had been with the Packers, and how nasty his situation was leaving the team. This type of uncomfortable exit does happen a lot, although it doesn't usually make as big of a splash as the Favre situation did. Still, think about what would happen to Patriots fans if Tom Brady went somewhere else? What if Peyton Manning went back to the Colts? These things are extremely unlikely to happen, but it's the kind of thing that could happen in the offseason and shake up the entire NFL.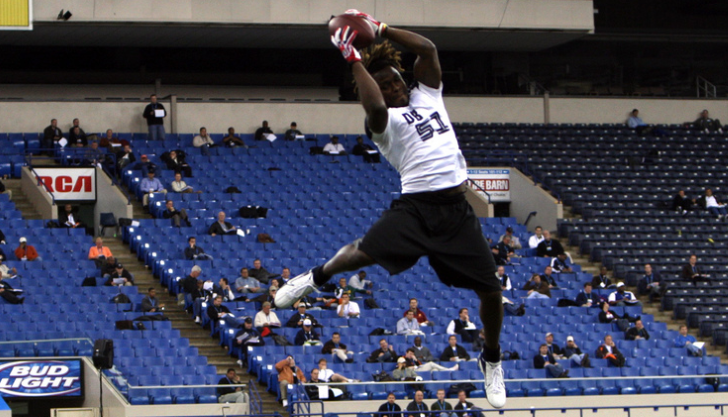 One other fun thing to watch during the offseason is the NFL Draft. Here, the top college players with eligibility are picked up by NFL teams. It's a televised event and one of the biggest NFL events of the offseason. There's always a lot of expectations about who will be the number one draft pick, and there are always huge expectations from this player. The #1 draft pick for 2015 was Jameis Winston by the Tampa Bay Buccaneers. This is a team that has really struggled over the last couple years and a top quality QB was much needed. Now it remains to be seen whether or not he can turn the team's fortunes around.
The Draft is important, but there are other ways to acquire players. Sometimes teams prefer to spend more on established players because they don't need to put the time in to develop a younger player. This is a proven strategy, but it doesn't always work if team dynamics are incorrect. Think of the situation that Michael Vick faced in Philadelphia. Vick had been having a great career in Atlanta before going to prison. After his release, the Eagles picked him up and there were high hopes. Vick was not a cheap player and had a reputation as being a great QB. But he didn't fit in with the Philadelphia crew and eventually left for the Jets. This was announced in March of 2014, over a month past the Super Bowl. It was just one big move early in the offseason that year.
Speaking of Philadelphia, Tim Tebow was recently signed by them after a couple seasons of inactivity. He was signed in the first round of 2010, but never really played past his first season. It will be interesting to see how he does in Philly, and whether or not he sees playing time beyond a second or third string position to the also newly acquired Sam Bradford.