What do you do to enjoy your football games more? There are a number of ways to boost your enjoyment of the games each weekend, and we will go through some of them here. If you're a huge football fan, then you might find some worth out of this list. Hopefully it helps!
Go to a game
Watching an NFL game live on TV is one thing, watching it from a stadium seat with thousands of other fans is another. It's a unique experience and one that can never be replicated in your living room or man cave. The game setting is amazing, and the bigger the game, the more exciting it will be. It doesn't matter if you are just going to a game that features a big rivalry between the two teams, or the Super Bowl, these games are full of tension and great athleticism.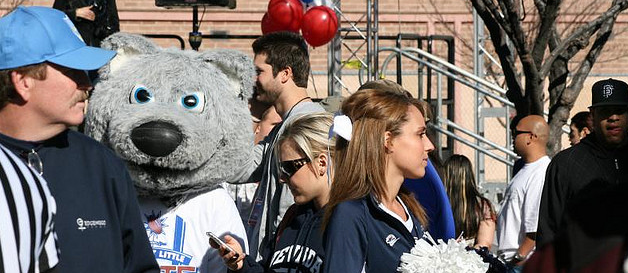 Games present an opportunity for you to get to see your favorite players in person. You might have great midfield seats, or you might be up at the top of the stadium in the nosebleeds. Both are fun, especially when you go with people you enjoy being with. If you live up in the northern parts of the country, bundling up for the cold can make it even more fun if you look at it right. It's all part of the experience.
Have a party
Having your friends over to watch the game is the next best thing to going to a game. You can have hot food, cold drinks, and party games, too, if you want. If your friends and you play together in a fantasy football league, it can make a day of game watching all the more enjoyable. If you're watching the Super Bowl together, having pools on things like quarterly scores is also a common activity. Creativity is encouraged here, and there's really no limit to the kinds of parties you can have while you watch.
If you do have a party, make sure you have the right supplies. Wings and drinks are a must, as are chips with dip. Some people go all out and have decorations and football shaped cupcakes, too. What you do is up to you and the crowd you're having over.
Be creative
A lot of football fans have passions other than football. For example, if you enjoy artwork, creating or collecting pieces of art that revolve around football can be rewarding. If you are passionate about interior decorating, having a football themed room or section of your house–such as a man cave–can be a cool thing to have. The ideas here are limitless, only capped by your personal creativity. Sites like Pinterest can help you to generate starting points for you to come up with your own plan.
Research
If you're a fan of statistics or history, learning more about the sport is an exercise in fun in itself. Knowing what big plays were used in the 1977 Super Bowl might seem trivial, but there's value in it if you enjoy it. Also, applying your knowledge of statistics and the science behind the game can be very helpful if you ever play in a big fantasy league or take a trip to a Vegas style sportsbook. These are areas where you can make a lot of money, and all because you are a football fan with an interest outside of just watching the games. The money is just an extra that comes with combining your passion of football with other areas. It's that passion that makes the tedious numbers research that other people see so much fun to you.